The Teacher Wife
is having a great linky party about "Must Have Picture Books." I love picture books so it was so hard to come up with only a few. I narrowed itdown to my go-to classics that I use EVERY year.
Oh, the Places You'll Go!
I love to give this book to new teachers and read it to my class at the end of the year while I'm sending my babies on to their new teachers. It shows kids that they have the potential to do great things
Where the Wild Things Are
I used to read this book to my son (complete with sound effects) almost everyday. This book is a family and classroom fav. It's great for teaching inference and cause/effect.
Chrysanthemum
I'm sure this is a fav for a lot of people. I just love how Kevin Henkes relates to kids real-life "drama." I admire how her teacher, Mrs. Twinkle, influences the children to be more accepting. I always use this at the start of the school year.
Click, Clack, Moo
I just adore Doreen Cronin. I met her last year and she is so REAL. She gets parenting and teaching kids to love reading. I like to use this as an introduction to letter writing - not to mention that the duck cracks me up!
The Giving Tree
This book is a classic. I love the simple illustrations and story line. This book is my go to book for Earth Day and how we should give to and receive from nature.
Make sure you link up with The Teacher Wife to share your favorites!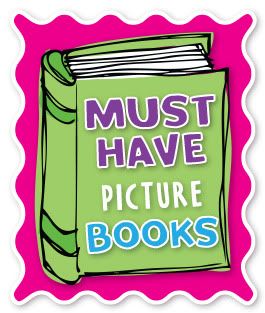 Click
HERE
to snag a freebie Reading Skill Book List
I sometimes use this list to find books for a specific reading skill or mini-lesson.
Enjoy!!